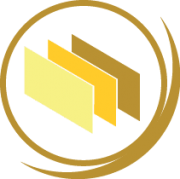 Would you like to join us as an exhibitor?
A perfect showcase for all the industry's leading players:
How do you become an exhibitor?


We will confirm the reception of your space reservation and send you all the documentation necessary to complete the process and verify all your needs.

As a final step in the process, we will send you a fully detailed quotation so that you can approve it.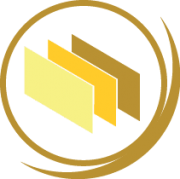 Go ahead and take advantage of all the opportunities that SALIMAT ABANCA offers you!

Exhibit and become a protagonist
Use the different SALIMAT SPACES that the Organisation makes available to you free of charge to present your products and you will be a leading player at the fair.

Present your new products at Alinova
This unique space has been designed to showcase that new product you have been working on so much in recent months. Make it one of the stars of the show.
Generate a brand and distinguish yourself
Be bold, generate a brand and stand out among the competition by investing in your presence and carrying out actions that will have an impact on the visiting public.

Build loyalty among customers and offer them preferential, exclusive treatment. This is the ideal event for you to strengthen those relationships.

Demonstrate and showcase your product
The fair is the perfect setting for raising awareness of your products, their characteristics and the production process. Thousands of professionals and consumers want to know your story and learn why you are unique..

Sell, sell and sell again
More than 125,000 visitors are looking forward to trying and buying your products. If it fits into your marketing strategy, generate significant trade show sales and/or explore all the possibilities of turning them into loyal buyers and future recommenders

Connect with people and make quality contacts
Generate new relevant contacts for your business. Potential customers, distributors and partners will be waiting for you.

Research and test your products
Show your products and services to professional visitors, and get their feedback and opinions first-hand. Trade fairs are the perfect laboratory for market research.

Have an impact and promote yourself
Take advantage of the spectacular media coverage at the show to organise all kinds of actions to reinforce your brand and give it visibility. Specialised press and gastronomic bloggers will be seeking you out.
Participate in its International Business Meetings
National and international buyers, representatives of the hotels, restaurants and catering channel, gourmet shops and large-scale distribution all await you at the SALIMAT ABANCA Business Meetings. 
A renowned, pioneering format that has become an unmissable event for our exhibitors and which for many years has been generating fantastic opportunities for companies like yours to kick-start or consolidate your internationalisation or commercial development process.
In the past edition, 1.300 meetings with 28 buyers from 17 countries were held. And in 2023 we will continue to bet on strongly boosting and increasing this key activity:
It will once again be a top-level selection: adapted to the characteristics of those companies and products present at the fair.

As usual, the interests of both parties will work as a premise: your meetings will be scheduled by crossing your interests with those of the purchases to thus improve their effectiveness.

A host of contacts: as an exhibitor, you will have the opportunity to showcase your products and meet dozens of interested professionals.

At no extra cost: just being an exhibitor means that you can access these meetings for free.
And if you also have projects of industrial tourism, wine or oil tourism, etc… you could participate in the BUSINESS MEETINGS PROGRAMME at the Tourism Fair TUREXPO GALICIA
A total of 35 national and international tour operators searched in 2022 for unique experiences like the one you can offer to complete their catalogue in one of the B2B meeting programmes with more recognition in the tourism sector at a national level.